THE ULTIMATE PARTY GAME HAS ARRIVED ON iOS
Prepare to call your friends out! This game is not for those with fragile egos, but come on...you can handle it!
SOCIAL LUBRICANT
Find out what your friends really think about you, or you can play with people you don't know to break the ice better than...``Where are you from?`` ``What do you do?``...(just threw up in my mouth a little bit)
THE PRICE IS RIGHT
Ummm...it's FREE...why wouldn't you try it? Play for free with up to 4 players, and start with 50 cards. Only one person needs to have the app to play the game. You can unlock unlimited players and more cards through In-App Purchases.
CHOICE OF REWARD (PUNISHMENT)
The game makes a handy little frame for you to take a picture of the LOSER that can conveniently be posted to your socials to make the shaming more public. Other rewards (punishments) are up to you...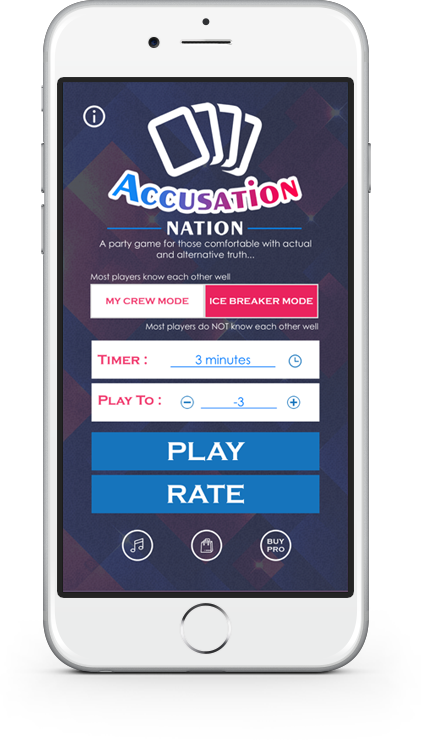 HOW TO PLAY
The game is very simple. Players take turns being the Judge for the round (don't worry, everyone gets a turn). The Judge draws a card (in the app), and each player gets a chance to plead their case as to why they DON'T deserve to be associated with the card. The Judge makes his/her ruling (using the in-game timer is optional), and that player is awarded a negative point (for the round). The first player to reach -13 points (can be changed) is declared the LOSER (of the game)!
There are two different modes of gameplay based on how well you know the other players.
My Crew Mode
This is the standard mode where most players know each other well. Players try to defend themselves and NOT get the card. A LOSER is crowned at the end of the game.
Ice Breaker Mode
In this mode, most players do NOT know each well, so players lobby FOR themselves in order to GET the card. The game ends with a WINNER and hopefully you with that hot girl's number ;).
FEATURES
A bullet point list of ``the magic.``
Use FFF (For Free Forever)!
FREE FOR 4 PLAYERS WITH 50 CARDS TO START

EXPANDABLE PLAYERS & CARDS (IN-APP PURCHASES)

300+ CARDS AVAILABLE + SUBMIT YOUR OWN

ONLY ONE PERSON NEEDS THE APP ON THEIR iOS DEVICE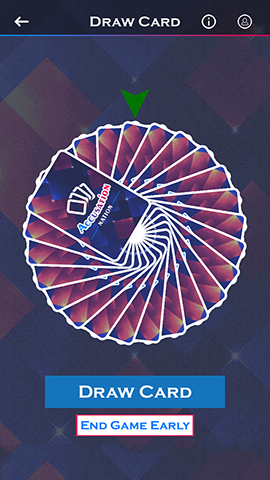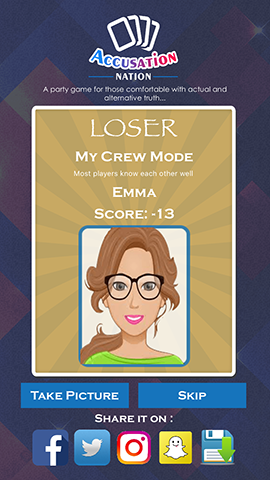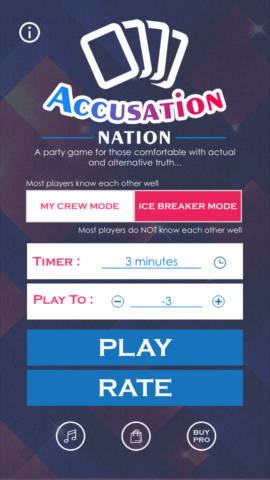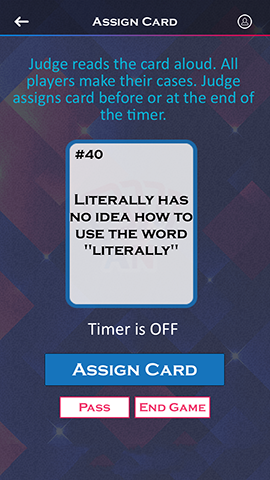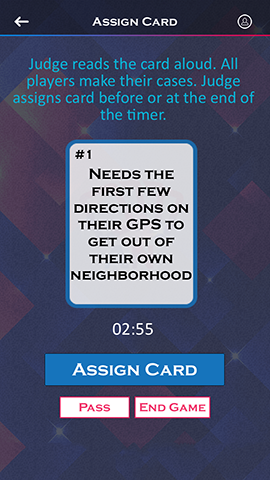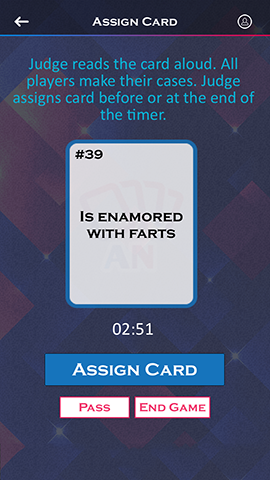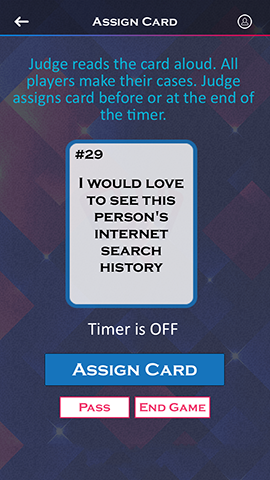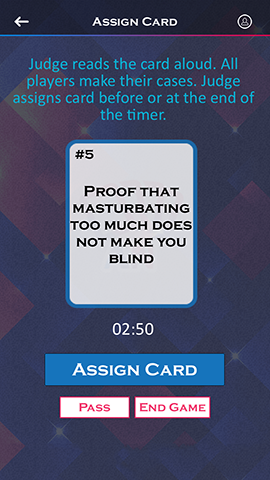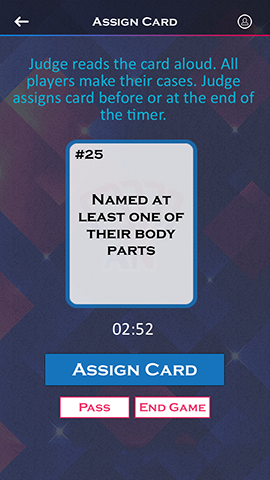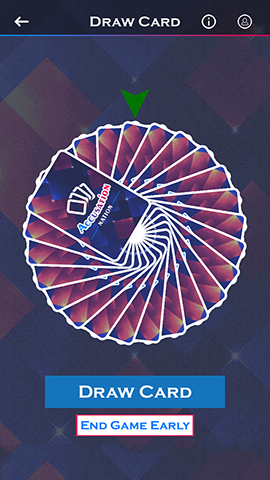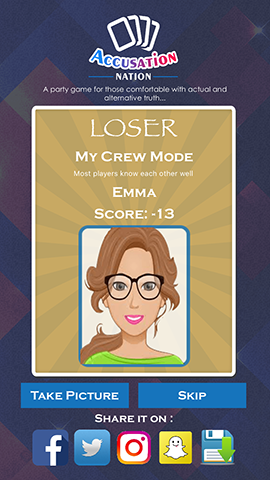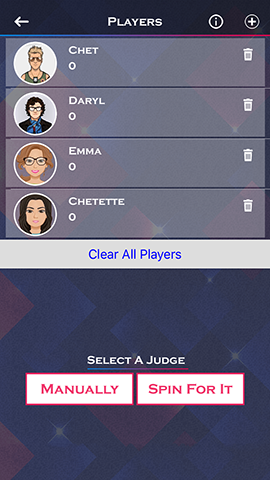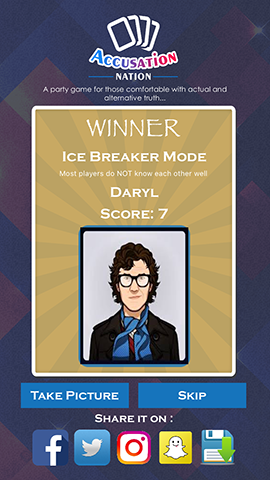 STAY IN TOUCH
Drop us your email to learn about the latest Accusation Nation news!
FAQs
Frequently Asked Questions
#1 Is this game for Android too or just iOS?
It is only on iOS for iPhone, iPad, and iPod right now.
#2 Does everyone need to have the app on their phone to play the game?
No. Only one person needs the app on their iOS device to play. Best of all...it is free to play for up to 4 people!
Submit A Card
Have a great idea for a new card?! Submit it here!
Contact Us
Have a question not already answered by this site? Reach out!